Unique staff flu campaign
An engaging bee themed campaign package, proven to engage, educate and inform staff. Your Flu Bee campaign package includes everything you'll need to run a successful campaign. The star of your campaign is the Flu Bee Game, an informative digital game which will ensure staff know where, when and why to get vaccinated.
Reach for the moon – hit 80%
This year, CQUIN 1c requires NHS trusts (England) to vaccinate 80% of frontline staff. Your Flu Bee campaign will engage staff, busts myths and help convince the doubters. Man reached the moon, and Flu Bee can help you reach 80%!
"Absolutely brilliant way of engaging employees!" Nurse, NHS Tayside
Buzzing back for a third year
Flu Bee is already helping hospitals, community trusts, care homes, universities, councils and domiciliary care groups improve vaccine uptake. This year it's back with a fun new theme that celebrates the 50th anniversary of the Apollo 11 moon landing, ready to help you implement a meteoric staff flu vaccination campaign.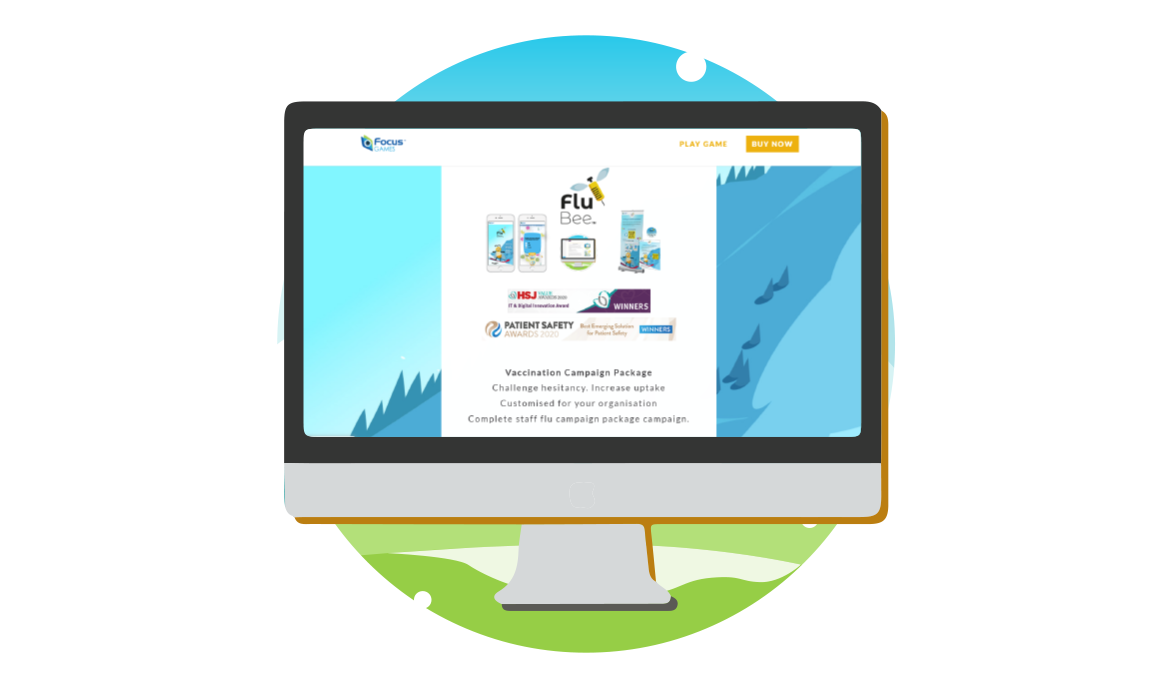 Refreshing alternative to traditional methods
Organisations using Flu Bee find it a more engaging and effective way to communicate the staff flu campaign.
"The format made learning about flu more interesting than simply reading (or not reading) an information page or email. Good job!"
Flu Bee is a complete and customised staff flu campaign package. It includes:
Flu Bee Game - your customised digital educational game
Your guide to running a successful campaign
A platform to communicate flu vaccination clinic details to staff
Promotional materials including posters and banners
When you purchase the Flu Bee campaign package, we'll ask for a few simple details including your organisation's logo and the goals of your staff flu campaign. We'll then create your customised Flu Bee package, ahead of your planned campaign launch.
Making your campaign take off
Have your staff gone blind to the repetitive nature of the annual flu campaign? Using Flu Bee will make your campaign engaging and interesting. Flu Bee is fun and grabs people's attention – it's the perfect way to implement an astronomical campaign!
We'll provide everything you need to get your Flu Bee campaign off the ground, and keep it soaring throughout flu season, ensuring all staff members understand where, when and most importantly WHY they should get their flu vaccination.
"I didn't see the need for me to have the vaccination, but I now understand that it may be beneficial to the vulnerable client group that I work with." Staff member, NHS Fife.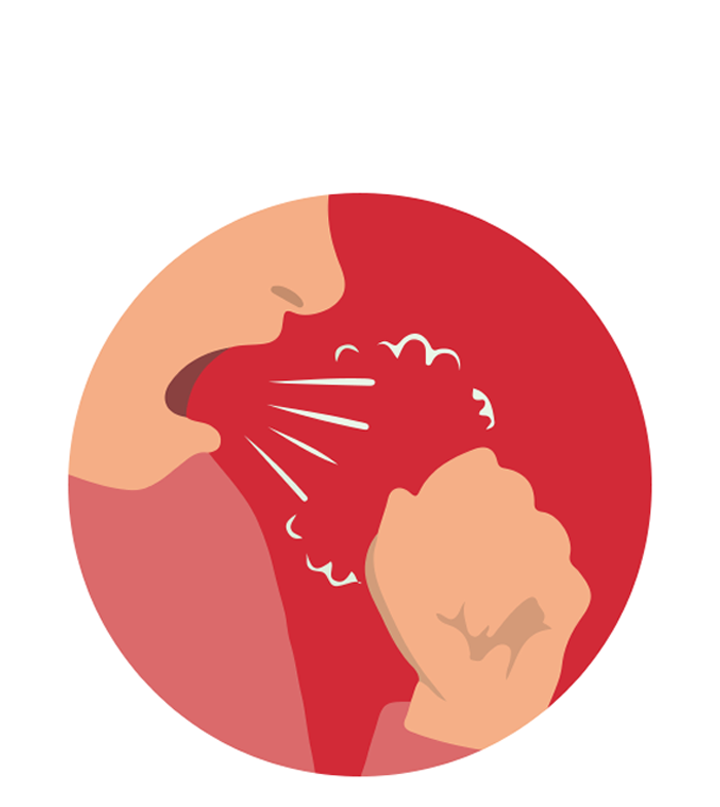 Click below to order
Or, contact us for more information.